We build apps, websites, and data integrations. We'd love to chat and see how we can help you accomplish your New Years business resolutions.
We're offering a free, no obligation, 45 minute consultation. No strings attached. No excuses.
Limited time offer for Nashua Chamber of Commerce members.
Need some ideas?
We take the time to undestand your unique needs and worth with you to come up with a solution that fits your business goals. Whether you have a fully formed idea or are just brainstorming, we can help at every stage. Some of the projects we've done in the past include:
Streamline and automate your business processes.
Launch that new website you've been wanting to get done.
Upgrade your existing site.
Audit and improve your website performance.
Take your business sales online.
Allow your clients to make appointments online.
Launch a new mobile app for both Android and iOS.
Supercharge your business with AI / Machine Learning.
Consult on your Cloud strategy.
Setup a data warehouse.
Teach Alexa how to help your customers.
Migrate to a new ERP or CRM.
Productize your services.
Develop a platform for your customers or employees.
More...
Find out how we can make technology work for you in 2023 and beyond.
Why us?
We have over 20 years experience in the industry including working for a top-50 internet company and some of New Hampshire's most innovative companies. We provide world class service from right here in Nashua, ready to serve you.
We have experience working in highly regulated and controlled environments such as SOC, PCI, HIPAA, ADA, and GDPR. But we also work with companies that haven't implemented any of those.
We treat every client with the same attention to detail and care. No matter whether they are a Fortune 500 company or smaller family owned business.

Member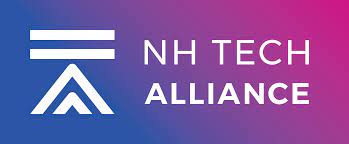 Member
Terms and conditions: Offer only valid for active Nashua Chamber of Commerce members. Offer may only be used one time per company. Offer has no cash value. Offer expires January 31, 2023 at midnight EST.